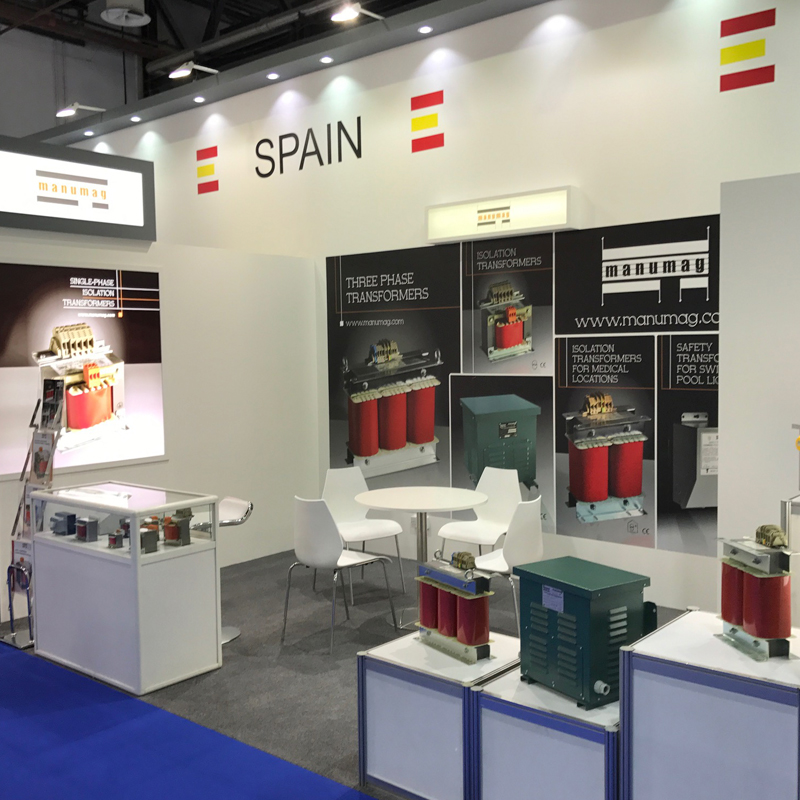 Middle East Electricity in Dubai 2017 (MEE17)
Manumag SL attended the new edition of the Middle East Electricity (MEE) Dubai that took place from 14 to 16 February 2017.
As usual, we were able to contact a large number of visitors, especially those coming from the Persian Gulf region, a fact we highly appreciate since we could display the wide range of products we manufacture at the benchmark event for the Electric Industry in the Middle East.
Following our strategy aimed mainly at the international markets, we are ready to confirm our attendance at the upcoming MEE edition.